dui, risk reduction, defensive driving, ZOOM & In-Person Classes, dui school near me and all States. Family Owned and Operated Since 1993
OPEN 7 DAYS A WEEK for ASSESSMENTS
Monday - Friday   10:00am - 7:00pm
Saturday - Sunday  12:30pm - 2:30pm
Welcome to North Georgia DUI School Inc!
DUI, Risk Reduction Classes (In-person from our Classroom - or - from Your Home Using ZOOM)
Defensive Driving / Driver Improvement Classes (In-person from our Classroom - or - from Your Home Using ZOOM)
Clinical Evaluations (In-person from our School - or - from Your Home Using ZOOM)
Victim Impact Panel (In-person from our School - or - from Your Home Using ZOOM)
Community Service Referrals
ASAM Treatment Referrals
We are the premier DUI, Risk Reduction and Defensive Driving School in Georgia.  We have been approved and certified by the Georgia Department of Driver Services (DDS) since 1993.  We DO NOT charge unregulated fees which can save you around $100.00 and we DO NOT recharge the Class fee if you are a no show or if you don't complete the class.  We also DO NOT make you restart the class from the beginning we give you credit for the Sessions completed.  Most important example of how we are different from other schools, we DO NOT hold your Certificate of Completion until you write a review on our school, we give you your Certificate as soon as you complete your class.
Everyone makes mistakes, luckily, there is someone here to help you get through this difficult process.  While we may be regulated by the Georgia Department of Driver Services, we are a family owned and operated school and take pride in putting the needs of our client's first. We offer many Services to help you retain your driving privileges without being nickel and dimed in the process.  Unless you have experience dealing with the legal system, you may find the process to be very complicated and costly. We serve as your advocate, we will walk you through every step of the process to help you understand your options and how to put this process behind you as soon as possible.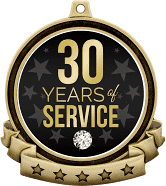 For the Safety and Welfare of our Student's/Client's and Staff the Georgia Department of Driver Services (DDS) has given permission to conduct the Assessments, the DUI Risk Reduction Class and the Defensive Driving Classes VIA THE WEB using ZOOM - or - you can still take your Assessment, your DUI Risk Reduction Class and your Defensive Driving Class In-Person from our Classroom.
Since DDS has allowed schools to us Zoom to conduct class we have been hearing from numerous individuals who began a class at a different school and from being kicked out of a class by the Instructor closing the class during a break and not allowing people back in, to schools canceling classes repeatedly and still not refunding the person their money so that they can go to a School who is actually holding a class, or taking their money and never being able to get a hold of the school again to be able to do an Assessment. I'm so sorry you have experienced this or any other horrible experience from another School, but we cannot do anything about it. DDS is our Regulatory Compliance Division you can register a written complaint and they can help resolve the matter. For an official Complaint Form go to www.dds.ga.gov, click Forms/Manuals, then DDS Forms, scroll to the bottom of the page click on 3, then click on Regulatory Compliance Complaint Form, fill it out and at the bottom there's an address to mail it to along with a fax number you can fax it to.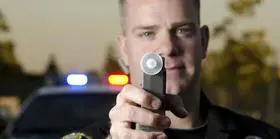 Dui Risk Reduction Classes in Marietta
Our staff will help you through the difficult and costly process by getting you back on track with as little hassle as possible!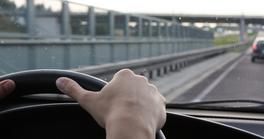 Defensive Driving
Classes
Whether court ordered or simply to save on insurance costs, our instructors will get you a certificate in only one day!
OPEN 7 DAYS A WEEK!
Monday  through  Friday   10:00am  -  7:00pm
Saturday  and  Sunday       12:30pm  -  2:30pm
North Georgia D.U.I. School, Inc. refuses to nickel and dime our Students!!!
In our business, Quality and Customer Service are our first priority. We emphasize the importance of servicing our client's. Our goal is to make your experience with our company both positive and rewarding, by eliminating any additional stress a potential client may be faced with trying to regain their driving privileges. When a potential client enters our facility they will notice the first difference, our facility is comfortably decorated, with a welcoming appearance. We have the cleanest and largest facility in the state of Georgia. Please take a few moments to browse our web site and learn a little bit more about us, our class schedules along with the many services.
There is ONLY one (1) North Georgia D.U.I. School, Inc.
At North Georgia DUI School, Inc. your assured that the location you take your Assessment at is the same location you take your Class at.
North Georgia DUI School, Inc.
We serve customers from all over Georgia including but not limited to Acworth, Alpharetta, Atlanta, Augusta, Dallas, Kennesaw, Macon, Marietta, Peachtree City, Roswell, Sandy Springs, Vinings, and more!
We've been told by our client's that we are worth the drive!!!
North Georgia DUI School Inc © 2014